Benefits
Benefits of using biomass as a sustainable fuel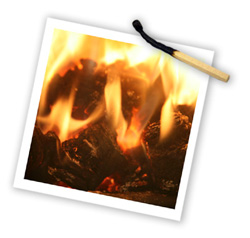 Correctly managed, biomass is a sustainable fuel that can both offer a significant reduction in net carbon emissions compared with fossil fuels and also many ancillary benefits:
Biomass can be sourced locally, from within the UK, on an indefinite basis, contributing to security of supply. Wight Heat sources its raw material on the Island.
UK sourced biomass can offer local business opportunities and support the rural economy. Wight Heat raw material comes from within a 12 mile radius of the farm.
The establishment of local networks of production and usage allows financial and environmental costs of transport to be minimized. Wight Heat enables local companies to reduce their costs and maintain employment and reduce their carbon footprint.
Woodlands, forestry and agriculture are generally perceived to be an environmentally and socially attractive amenity by the UK population, providing opportunities for recreation and leisure activities. Wight Heat, together with stewardship, helps keep the farm in food production.
Many biomass fuels generate lower levels of such atmospheric pollutants as sulphur dioxide that contributes to 'acid rain'. Modern biomass combustion systems are highly sophisticated, offering combustion efficiency and emission levels comparable with the best fossil fuel boilers. Wight Heat briquettes have been tested at A J Wells on Charnwood stoves and burners.
Wood waste not used for energy or some other application may be consigned to landfill. This imposes costs for disposal, additional burden on limited landfill resources, and also contributes to global warming by the creation of landfill gas, including a high proportion of methane (CH4), a greenhouse gas 21 times more potent that carbon dioxide.